Dorin and Sons Locksmith in Indianapolis, IN | 317-661-4866
Dorin and Sons Locksmith has been operating in Indianapolis and its surrounding areas since 2000. We are proud to be the leading locksmith in Indianapolis and considered to be one of the top national services. We are passionate about providing excellent locksmith service, customer service and care, emergency call-outs, and of course all job types pertaining to residential, commercial and automotive needs. Dorin and Sons Locksmith in Indianapolis IN cannot be beat in our low prices and quick response time.
All our Indianapolis locksmiths are highly trained experts!
We have hundreds of positive reviews and satisfied customers from all over Indianapolis. We owe this to our owner who has been in the business for over 20 years. Very few have the knowledge he has in all operating techniques from simple to complicated high tech solutions. Dorin and Sons reliable Locksmiths in Indianapolis IN has a thorough training and licensing program for its technicians ensuring they live up to our high performance reviews and high standards of customer satisfaction.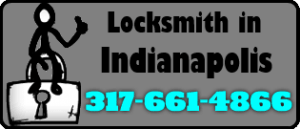 Locks, keys, security systems – our locksmiths fix it all!
The technicians are also equipped with the most up to date technology and software available in the field. Dorin and Sons Locksmith in Indianapolis IN can travel to you in mobile trucks that are stocked with all the materials and top name brand security products to complete any installation of lock, home security system, without having to travel back and forth to the office to get the necessary parts. We arrive with everything needed to complete the job correctly the first time.
Call 317-661-4866 for the best locksmith service in the area!
Dorin and Sons Locksmith is very proud to be able to provide top service for all your locksmith needs. When it comes to your home, business or automotive needs, keeping you safe it's what matters most. Call best Locksmith in Indianapolis IN now at 317-661-4866 for uncompromising service.
Dorin and Sons Indianapolis Locksmith Over a Decade Old
Indianapolis Locksmith hasser been operating in the Indianapolis area since 2000. We are proud to have been around for so and are grateful to our technician team and in house staff to have made this possible. We have been truly blessed to employ people that not only care about their job but realize the importance of it. Its a common misconception that all locksmiths do is unlock doors Pro and make keys, but that's no true at all. We are safety promoters as well. It is very important to keep your home, office or car safe and we can help you do that. With the installation of new alarm systems, lock enforcement's, security systems or surveillance. We want to keep your belongings safe and you and your family safer. Here at Dorin and Sons Locksmith we realize how expensive home and office security can get, that's why we offer the lowest prices in town guaranteed on top of unbeatable customer service and unmatched response times.
Great service for automotive needs!
Our technicians are trained in all aspects of locksmithing from simple requests to more complex security installations for residential, commercial, and automotive needs. All of our employees have spent several years in the field and understand what it takes to be a great locksmith. Our technicians and customer service representatives are also trained and to be able to answer any and all your locksmith questions. From technique, to services we may offer, free price quotes and appointments.. Feel free to call us anytime, day or or night. Dorin and Sons Locksmith in Indianapolis offers a 24 hour emergency and non-emergency call-out service. No matter what your service request is, we have someone to send out to you at any time. On average our technicians arrive within a 20 minute response time. We try our hardest to get to you as soon as possible. We want you to feel you can rely on us in time of need! We are standing by for you! So give us a call today for your emergency or non-emergency locksmithing needs or to book an appointment for your home, office or automotive needs. Indianapolis Locksmiths can be reached at 317-661-4866.